Commercial Environmental Services
True Blue routinely provides a variety of environmental services to public utilities and commercial and industrial clients. It is the combination of experience, safety, reliability, and pride in our work that makes True Blue your provider of choice. Some of the Commercial projects include: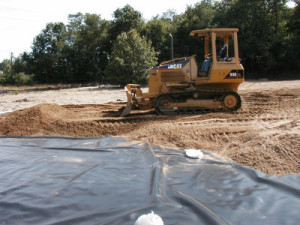 Capping of Former Metal Hydroxide Sludge Lagoon
True Blue completed the capping of a former metal hydroxide sludge lagoon at a site in North Haven, Connecticut.  The project included the first successful transplant of frost weed, an endangered plant species, in the State of Connecticut, excavation and disposal of 1,150 tons of impacted soil, installation of 80,000 square feet of geotextile liner, and placement and shaping of 1,000 cubic yards of backfill.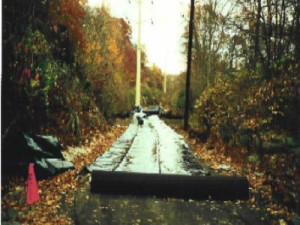 Rails to Trails
True Blue constructed and maintained a 2.4 mile rails-to-trails remediation project in Ridgefield, Connecticut.  The project consisted of clearing and grubbing, removal of the remnant railroad track components, management of contaminated soil, re-grading and capping of the entire trail.  The engineered cap consisted of approximately 200,000 square feet of geomembrane and liner installed between the impacted soil and the stone surface along the entire trail.